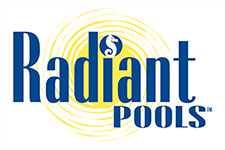 EXPLORE RADIANT SEMI INGROUNDS 
ffordable and versatile! Our Semi-inground pools are the finest available in Canada. Customize your pool with your own finish whether adding siding or buying it totally in the ground. Perfect for a yard with a steep grade.  Accessories such as stairs personalize your pool to your backyard vacation experience.

Explore Rockwood Semi InGrounds
The Rockwood on ground pool offers the widest range of options available today. From a clean and simple Rockwood round shape to an impressive kidney shape, we have what a growing family needs to play in, with many pool sizes available to accommodate your backyard.